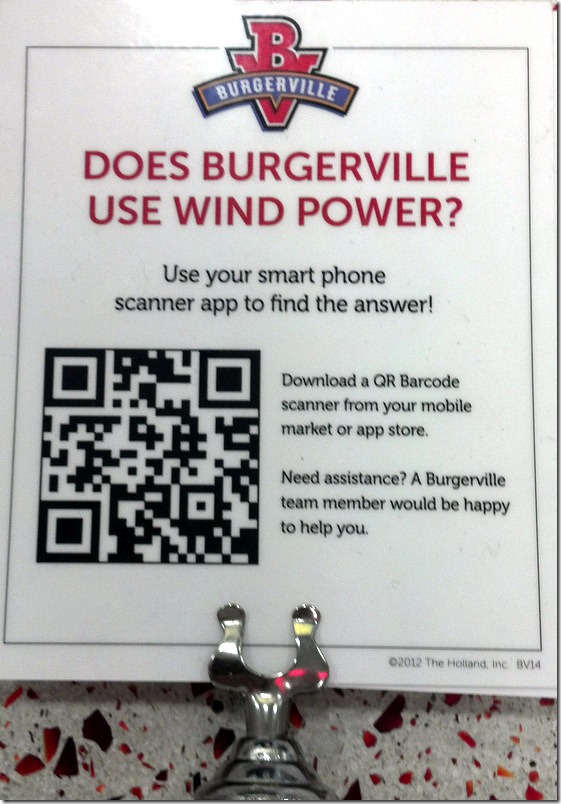 I was in a Burgerville yesterday, getting my Walla Walla Sweet Onion Cheeseburger, when I spotted this.
If you are using Chrome as a browser, then QR Reader Beta is a great extension and the one we use at Walker Engineering for reading QR codes from images on the Internet.
Or pop up your cell phone.
The answer to the quiz?  Click the image if you don't have a Smartphone, Chrome, or any other tool.